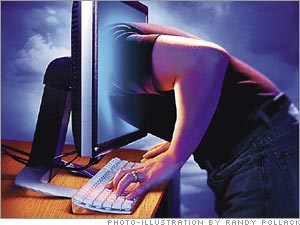 We have added a new interactive feature to our site. ClickComments allow you to add a quick comment about the material posted here. You will notice a row of round icons below this post. Hover over the icons to see what each image represents. After choosing one that suits your choice, click it and your quick and easy comment will be added. Of course, if you would like to add a detailed comments, you can do so by clicking on the Comments link. (Side note: to all of our regular readers who comment on this site, your words of encouragement and feedback is greatly appreciated!)
Another interactive feature is the Spotback rating system. Use the slider to rate the post (social media tip: slide towards the right as far as possible), a small window is then displayed that helps you to email the post to your friends, then tag the post for added Web 2.0 goodness.
Still feel like sharing? Click on the 'Share this' link. A drop-down window will display with links to popular social networking sites to add your favorite post. Check out the 'Email' tab, another useful feature to email a link to your friends and family.
Now here comes the fun part. To really immerse yourself in the social media arena, you should explore the wonders of clicking on the 'Stumble it!', 'digg it' and 'submit' links. For those of you familiar with Twitter, we have included a 'Twit This!' feature. We want to interact with our readers, so please use these tools. You can contact us for more details, to drop a message, to ask questions or to let us know what you would like to see on IslamCrunch.